In the News
Robert Sanders featured in Westfair- August, 2017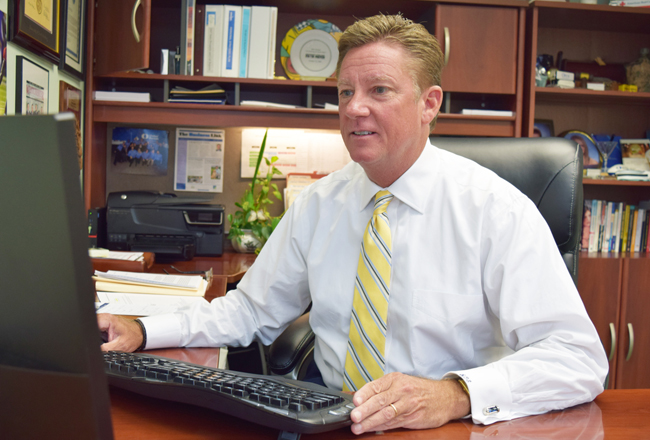 From a garage to global reach, Hospitality Resource Group marks 20 years
If you ask Hospitality Resource Group founder Robert Sanders the secret of his company's two decades of success, you'll get a variety of answers, ranging from the company's solid business plan to a focus on philanthropy to, frankly, pure luck. But there's one characteristic that he credits above all else: a focus on forming strong, meaningful relationships.
Read More
Robert Sanders featured in Business Travel Executive magazine- November, 2016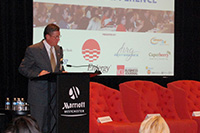 Who Owns the Meeting?
Clear lines of communication and accountability produce greater impact and a better ROI
By: Harvey Chipkin

Robert Sanders, general manager, meetings and events for Ovation Corporate Travel, recently ran a meeting in Atlantic City for 1,000 people. "I was dealing with the creative team, the content team, the F&B team and others," Sanders says. "But what I needed to know was: who makes the decisions? I have to know and sometimes it takes a while to get there. People will say, 'Robert, you are dealing with me' and that's fine, but I have to know: Who will sign the contract? Who will approve the budget? It's a $2 million meeting but I may never interact with the person who makes the decisions so that when I get the opportunity to represent them I want to know where the decisions came from."
Read More
HRG "Cause" For Celebration Holiday Party 2016 Podcast
Listen to interviews of Westchester's not-for-profit leaders:
Listen To the Podcast
Putting Heart Into Hospitality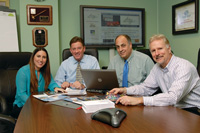 HRG was featured in this article which covered how we combine a personal approach with a flair for technology. Read more about how we have grown from a startup to become a leader in event management, workforce training solutions and marketing for small businesses in 914 Magazine.
HRG Chairman Featured in 914 Magazine Top 50 Names You Need To Know in Westchester

February 2016- Hospitality Resource Group, Inc. Chairman Robert Sanders was featured in this article in 914 Magazine as one of 50 business leaders you "need to know". The editors recognize this small group of industry "go-to" people, stating "If business success is more about who you know than what you know, look no further. Whether you want to secure business funding, land a big contract, negotiate tricky legal concerns, gain PR assistance or just learn to schmooze like a pro, these are the folks you need in your network." Others recognized in the top 50 included County Executive Rob Astorino, Robert P. Weisz, Louis R. Cappelli, and as many of our long-time colleagues and friends, including Chris O'Callaghan, Jones Lang LaSalle, Natasha Caputo, Westchester County Office of Tourism, Larry Gottlieb, Hudson Valley EDC, Peter X Kelly, Xaviars Restaurant Group, Dan Conte, Westchester Marriott, Cynthia Rubino, White Plains YMCA, William M. Mooney Jr., Westchester County Association, Marsha Gordon, Westchester Business Council, William M. Mooney III, Westchester County Office of Economic Development, Peter Herrero of NY Hospitality Group, John Tolomer of Westchester Bank, and Janet Langsam of the Westchester Arts Council.
HRG's Strategic Training Solutions Partners with Leading Hudson Valley Economic Development Agency on Training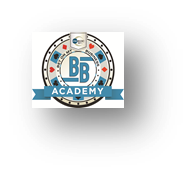 HRG has developed a partnership with the HVEDC on an innovative training initiative offered by the Hudson Valley Food & Beverage Alliance to help local entrepreneurs in the food and beverage industries learn how to market their goods and services to larger companies in the hospitality industry. In developing the curriculum, HVEDC is partnering with Hospitality Resource Group, a top hospitality training firm that has created customized programs for large companies such as Crowne Plaza Hotels and Resorts, Dolce Hotels and Resorts, Hilton Worldwide and Marriott International Hotels and Resorts. Subject content will include culinary operations, sales and marketing, on-premise operations and purchasing, inventory and vendor management, among other important topics. "We look forward to working together with the HVEDC on this exciting project to support small businesses here in the Hudson Valley," said Robert O. Sanders, Jr., CMP, chairman of Hospitality Resource Group, Inc. "As a growing company, we know how important it is to develop real-world business skills, and we are eager to develop the latest generation of promising entrepreneurs." Read Full Announcement
HRG Event Solutions Produces and Manages 3rd Annual HVEDC Event at Culinary Institute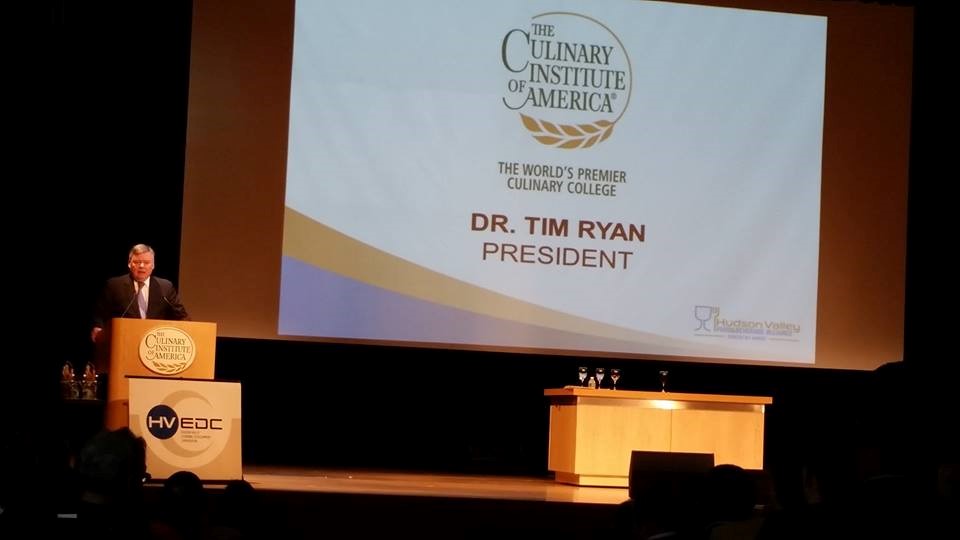 HRG worked in partnership with the Hudson Valley EDC and sponsors to produce the 3rd Annual Beer, Wine, Cider and Spirit Summit on October 14th at the Culinary Institute of America last week. Over 300 industry entrepreneurs gathered to hear from one of America's leading wine educators, attend workshops, enjoy samples of fine food and fare, and network with their peers at the nation's center for innovation and education in food and beverage. HRG's Event Solutions provided event management consulting services and support. HRG worked with the HVEDC on event logistics, registration, on-site support and sponsor development, and attendance and registration increased over 15% from 2014.
---
HRG Newsletters
---
In the News (Archives)
Corporate & Incentive Travel • TheMeetingMagazines.com
"San Diego gave us everything we needed. It has an environment of elegance and lots of activities such as golf"
Robert Sanders, General Manager, Meetings & Events, Ovation Corporate Travel, NY, NY
December 28, 2012
San Diego- Everybody loves San Diego and for good reason. The city offers a modern and historic downtown, cultural attractions, great dining, hip nightclubs and a complete meetings infrastructure, including the San Diego Convention Center (SDCC). The facility offers a 526,000-sf exhibit hall, 204,000 sf of ballroom and meeting space, and is located within walking distance of more than 11,000 hotel rooms.
The number of new and improved hotel rooms continues to grow. The Hilton Carlsbad Oceanfront Resort & Spa opened in June 2012 with 215 guest rooms and 23,300 sf of indoor and outdoor meeting space. The San Diego Marriott Del Mar Hotel recently completed a $3.3 million renovation of its 284 guest rooms. The project also included upgraded event space, a new concierge lounge and a redesign of Arterra Restaurant. The hotel has more than 12,000 sf of meeting space, including a total of 13 meeting rooms.
> Click here to read more.
ASTORINO STRENGTHENS STRATEGIC WORKFORCE TRAINING INITIATIVE
WITH SELECTION OF WHITE PLAINS FIRM
December 18, 2012
With the enormous demand for a workforce with the right skills to meet business needs, a White Plains firm has been tapped by the Westchester-Putnam Workforce Investment Board (WPWIB) to manage the employment and training needs of local businesses and help them obtain grant money.

The hiring of Hospitality Resource Group Inc. is part of the county's strategy of focusing on different sectors, since each has a different need, said County Executive Robert P. Astorino. The firm, which will manage all six sectors, will be paid $42,500 for the year, with the option to renew the contract for two more years.

"My administration is committed to helping employers find qualified, trained people to fill their jobs," said Astorino. "However, each sector has different needs. By focusing on each one separately, we maximize results."
> Click here to read more
Robert Sanders Receives Prestigious Award of Excellence from the International Association of Conference Centers (IACC)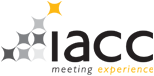 (White Plains, NY) – May 2011 --At the recent annual conference of the International Association of Conference Centers, IACC Americas President Peter J. Stockmann presented The Award of Excellence to Robert Sanders, Chairman of Hospitality Resource Group, Inc. (HRG) based in White Plains, NY.
The Award of Excellence
The prestigious Award of Excellence was established ten years ago by the IACC Board of Directors to underscore IACC's commitment to education and to give heightened recognition and visibility to those individuals who give of their time, talent and resources to expand and enhance IACC's educational offerings. To be eligible, an individual must have contributed to this effort for at least two years.
In presenting the award, Stockmann referred to Robert's creation of IACC's in-depth Strategic Plans and his work with the Board of Directors to ensure that these plans guided all of IACC's programs and services. A frequent presenter at IACC Conferences, he also contributed considerable time and resources to conceptualize and create IACC's first component of the Sales Tool Kit; a webinar that helps sales managers use the benefits of IACC to sell more effectively.
Robert and his company has a tremendous commitment to volunteerism and service to the community, often providing pro-bono event support to local not for profits fundraising activities. Additionally, Robert is very active in Westchester County community affairs, including Special Events Advisor and former Chapter Chairman of the Westchester Chapter of the American Red Cross, and Board Member of the Westchester County Association. Robert also works with Bridges to Community, leading trips of business executives to Nicaragua to build homes for families in need.
Robert's company, Hospitality Resource Group, was the recipient of the Business Council of Westchester's 2009 Entrepreneurial Success Award. This award recognizes businesses for innovation and growth over time.
---
Serious about Hospitality
Hall of Fame winner eyes national stage
BY MARY SUE IAROCCI
Westchester County Business Journal
Published: March 19, 2009
Marsha Gordon has the annual task of making congratulatory phone calls to five inductees to the Westchester County Business Hall of Fame.
Although reactions vary, screaming doesn't usually ensue.
But it did this year when Robert Sanders Jr. got the call that his company, White Plains-based Hospitality Resource Group Inc. (HRG), won the 2009 Business Hall of Fame award for entrepreneurial success.
Gordon, president and CEO of The Business Council of Westchester, held the phone at arm's length as HRG's three partners expressed their excitement – loudly – and popped a bottle of champagne.
"That was one of the best reactions we've had," said Patricia Nicolais, director of membership and special events at The Business Council of Westchester. "Most people are very excited, but no group screaming."
Sanders founded HRG as an event planning company in 1997 from an office in his Mahopac garage. Since then, the company has grown and split into four divisions including event planning (Event Solutions) corporate training (Strategic Training Solutions) marketing, brand management and public relations (Allegis Communications) and event design and décor (iQuest Designs).

---

HRG AWARDED 2009 ENTREPRENEURIAL SUCCESS HALL OF FAME AWARD BY BUSINESS COUNCIL OF WESTCHESTER
White Plains Firm Joins Roster of Distinguished Westchester Businesses
Posted January 30, 2009
WHITE PLAINS, New York. . . . . January 30, 2009: The Business Council of Westchester announced today that Hospitality Resource Group, Inc. (HRG) is this year's winner of the Entrepreneurial Success Award and would be inducted into the Westchester Business Hall of Fame at a ceremony on April 22nd, 2009. This ceremony will take place at the Glen Island Harbor Club, where HRG will be join the ranks of other distinguished businesses in the Westchester community.
"I am very proud and excited by this opportunity and recognition," said Robert O. Sanders, Jr, CMP, the CEO and founder of HRG. "This is further recognition of all the great work being done and the strong relationships being built."
The Entrepreneurial Success Award is awarded annually to a company that began as a small business and has since developed and grown into a larger one. The criteria used to determine the winning company includes growth and increase in annual sales, innovativeness in our products and services and contribution and commitment to the community.
---
Q&A for the Corner Office
Westchester County Business Journal
By: KELLY LIYAKASA
Date posted: December 7, 2008
Having worked as vice president of sales and marketing at Abigail Kirsch Culinary Productions and spending 12 years at Marriott Corp., Robert Sanders, founder and CEO of Hospitality Resource Group Inc., provided this week's executive viewpoint.