A joint venture with Entergy, "Planning Ahead" is your source for upcoming not-for-profit events, philanthropic and sponsorship opportunities and much more.
"With Westchester's prolific not-for-profit, business, cultural and arts community, there's always something going on – annual meetings, gala events or that last golf outing of the season," said Ken Theobalds, Director of Governmental Affairs for Entergy. "Navigating this busy business and social scene is almost impossible.
'Planning Ahead' provides a calendar of major events and sponsorship opportunities, with insightful comments from community and business leaders, as well as helpful marketing and branding tips for making the most of your next event. It's a great tool for planners, marketers, community relations professionals and those executives involved in corporate philanthropy."
A date conflict can be a huge hurdle to overcome. For not-for-profit leaders, development officers, and special events planners, "Planning Ahead" offers essential information for organizing and promoting successful major benefits.
The "Planning Ahead" master calendar is an invaluable resource for planners and the public to help avoid scheduling conflicts and assure that we al work together to keep our charities thriving.
Referencing "Planning Ahead" when you are booking your next event is an easy step towards securing the success of your event.
Every month, "Planning Ahead" highlights a different organization to promote their mission. It also features insights on ways you can get involved, maximizing giving opportunities, tips for the event planner and sponsor, corporate giving strategies— all the information you need today to make informed decisions about tomorrow's business and philanthropy opportunities.
"Planning Ahead" is published monthly in the Westchester County Business Journal and can be can be viewed at all times right here.
Spotlight Organization: Girls Inc. of Westchester County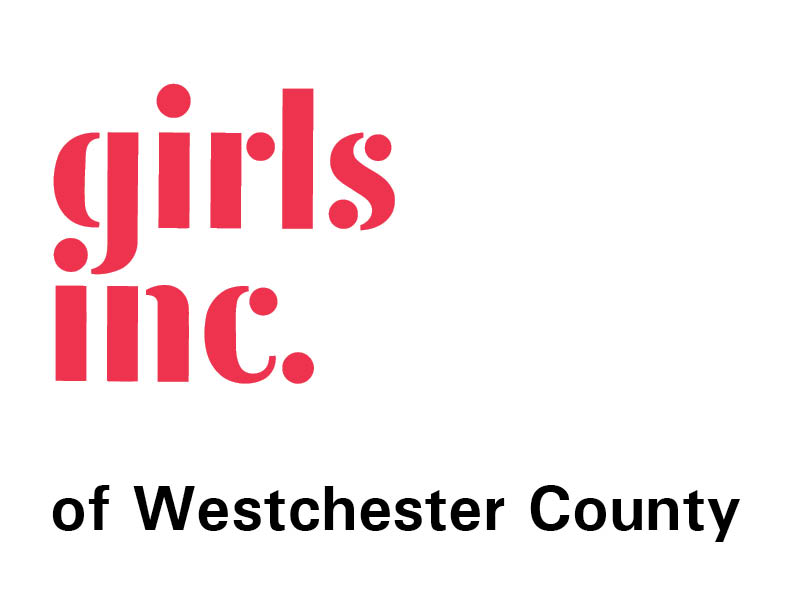 Established in 2007, Girls Inc. of Westchester County delivers pro-girl programs during and after school at schools and community centers throughout Westchester County. They are the local affiliate of Girls Incorporated, a 150 year old national nonprofit providing more than 140,000 girls across the U.S. and Canada with life-changing experiences and solutions to the unique challenges girls face. Girls Inc. of Westchester County's programs equip girls to navigate gender, economic, and social barriers so they can grow up healthy, educated, and independent.
"Our programming is a unique and comprehensive combination of STEM, Career Readiness, Life Skills, Personal Health and Financial Literacy, that focuses on the whole girl" said Executive Director, Catherine Lepone. "We've just launched a three-year strategic initiative to double the number of girls we serve, particularly in low-income communities. As part of that effort, we wanted to acknowledge all the hard work, dedication and shared vision that has brought us to this point."
Girls Inc. of Westchester County is celebrating "10 Years of Gratitude" at their Strong, Smart & Bold Gala on Thursday evening, April 12, 2018 at the Doral Arrowwood in Rye Brook. The gala honors notable Westchester women from the worlds of business, politics, philanthropy, entertainment, science, politics, and the arts. Honorees exemplify the Girls Inc. mission by being strong, smart, and bold. The event brings together over 300 people from Westchester and the New York metro area. Guests included influential business professionals, community leaders and philanthropic donors who share their vision of empowered girls in an equitable society.
For more information visit www.GirlsIncWestchester.org or call (914) 419-0764. Follow them on Facebook and Twitter @GirlsIncWC.
Why Give?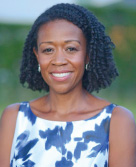 "With looming budget cuts to funding for afterschool programs, providing girls with safe, nurturing, and effective programming is more critical than ever. Girls Inc. of Westchester County is truly a local organization, and with your support we can continue our work to educate, inspire, and empower girls in our community. Throughout our 10-year history in Westchester County, we have been able to grow because of the generosity of individuals, our Champions for Girls, who believe all girls should have access to opportunity. We are incredibly grateful for the support we have received and look forward to welcoming new Champions who wish to have a direct and immediate impact in their local community."

- Anitra Hadley, President of the Board of Directors, Girls Inc. of Westchester County.
Photo Gallery: Girls Inc. of Westchester County

Participants at Girls Inc. of Westchester County's summer leadership retreat
Hands-on activities encourage girls explore a wide range of STEM (Science, Technology, Engineering, Math) fields, and understand STEM's relevance to everyday life.
Girls need trusted adults they can turn to for career advice and guidance with post high school planning, which is why mentoring relationships are an essential element of the Girls Inc. Experience.
Girls Inc. of Westchester County encourages girls to take healthy risks to cultivate perseverance and resilience.
Nonprofit Westchester:
Your Colleague Might Be Hungry

As we head toward Thanksgiving, many people are planning delectable meals to share with family and friends to celebrate our bounty. It may surprise you to learn that one in five people in Westchester struggle to get enough to eat. You may be even more surprised to learn that this might include the person in the cubicle next to you, who works hard - sometimes at more than one job - but still struggles to make ends meet.
It's no secret that it costs a lot to live in Westchester. According to the ALICE report released by United Way of Westchester & Putnam, it takes $78,720 for a family of four to survive in Westchester - and that's just the basics, including very low and unrealistic budgeted housing costs of $1,439.
People can work hard - even more than full time - and still not have enough food to make it to the next paycheck.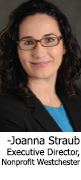 That's where organizations like Food Bank for Westchester come in. Each year, Food Bank delivers 8.4 million pounds of food - enough for 7.5 million meals - that are distributed to the 200,000 Westchester residents who need it. They partner with other organizations to distribute the food, including local food pantries.
Are you interested in helping your friends and neighbors who may be silently struggling?
No one can be at his or her best on an empty stomach. Together, we can ensure that everyone has enough to eat so everyone can reach their potential and thrive.
Westchester is truly a wonderful place to grow older, and nonprofits are here to ensure that older adults and their families have what they need in order to contribute fully to our community, so that everyone in Westchester can thrive.
For more information about Nonprofit Westchester, visit www.npwestchester.org, and follow us on www.Facebook.com/npwestchester and Twitter @NPWestchester.
To post an event click here.
NOVEMBER 17
15th Annual Festival of Trees
Benefiting: Ann's Place, Inc.
100+ holiday trees, shopping, live entertainment, raffle prizes and more! Special kids activities; Tribute/party (11/17) and Taps & Trees Craft Beer Fest (11/18) Festival dates 11/17-19 see website
Honoring: Peggy Marconi and Honorable Rudy Marconi, First Selectman, Ridgefield
Time: 10 a.m to 4 p.m.
Location: Crowne Plaza, Danbury CT
Ticket Price: Adults $10; Kids & Seniors $5; Under 5 free
Contact: Jack Bouffard at jack@annsplace.org or visit www.AnnsPlaceFestivalOfTrees.org
NOVEMBER 18
ArtsWestchester's Gala 2017
Benefiting: ArtsWestchester
Can a bridge be a work of art? ArtsWestchester believes it can. Please join in celebrating the new Gov. Mario M. Cuomo Bridge and the men and women who have built it at Westchester's most anticipated event.
Honoring: Isabel Villar, Founder & Executive Director - El Centro Hispano
Time: 6 to 11 p.m.
Location: The Ritz-Carlton, Westchester
Ticket Price: $600+ per person
Contact: dscates@artswestchester.org
NOVEMBER 30
The Inaugural Westchester Leaders of Vision
Benefiting: Literacy Solutions NY Inc.
Celebrate literacy and citizenship in Westchester, as you enjoy tantalizing food, wine, craft beer and other beverages.
Honoring: Yonkers Public Library and Hospitality Resource Group, Inc.
Time: 6 to 9 p.m.
Location: Yonkers Brewing Company, Yonkers
Ticket Price: $175 per person
Contact: Hospitality Resource Group at 761-7111 or visit https://www.hrginc.net/register/lov/ to register
DECEMBER 1
35th Annual Westchester County Senior Citizen's Hall of Fame
Benefiting: Westchester Public Private Partnership for Aging Services (WPPP)
A tribute to older adults who have generously given their time and energy to improve the quality of life in their communities or the county at large.
Time: 10 a.m. to 3 p.m.
Location: Westchester Marriott, Tarrytown
Ticket Price: $65 per person; sponsorship and journal opportunities available
Contact: Events@TheEventDepartmentNY.com or 914-747-0519